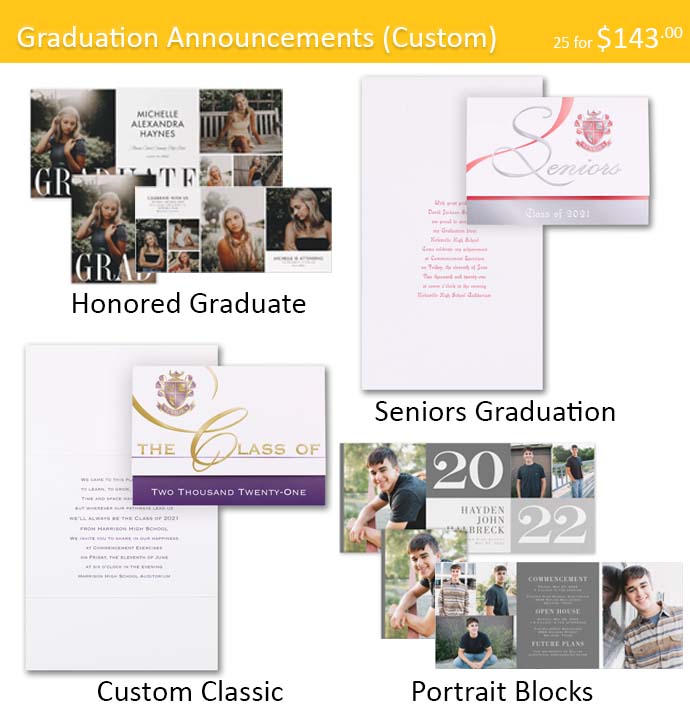 Invite your friends and family to the commencement ceremony or a party in honor of your graduate.
Choose your style, below, to see an enhanced version of the announcement image.
Please be sure to order your announcements at least 6-8 weeks before your event!
We will contact you within 1 business day of your placing your order to get the details of your announcements. Please watch for an email from us.