As you attend your graduation this year it goes to show just how much you have proved yourself, you have put in hour after hour of torturous work to knock down barriers and successfully reach this point. Thanks to your sacrifice and hard work you know now that no matter what it is you set your mind to, as long as you never give up and do your best you can accomplish anything. At the time of graduation students are known to wear a cap and gown, it is not uncommon for students to also have tassels worn either on the cap or the gown. At Honors Graduation we take it upon ourselves to bring your the best options available when it comes to all apparel for graduation. Our lavender graduation tassels are a soft yet direct way to represent yourself among your fellow classmates during your ceremony. One way that honor students show their special achievements is with a unique graduation tassel. Tassels are also a great way to show your school spirit and appreciation by wearing the colors that represent your school.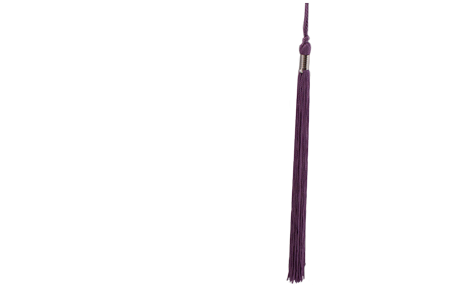 As you close this chapter of your life, your next adventure will soon unfold. Be sure that you take a moment to soak it all up as your friends and family gather to celebrate all of your hard work and accomplishments. Many students like to take something with them from their graduation day as a reminder of all their hard work and how it has paid off. Graduation tassels are the perfect keepsake for graduates, keeping them on display or hanging them from your rear view mirror transforms them into a small but powerful trophy from your journey. Thanks to the high quality materials used by Honors Graduation to create this single colored option, your lavender graduation tassel will last you for years to come.
Not what you're looking for? Check out our Complete List of Graduation Tassel Colors.