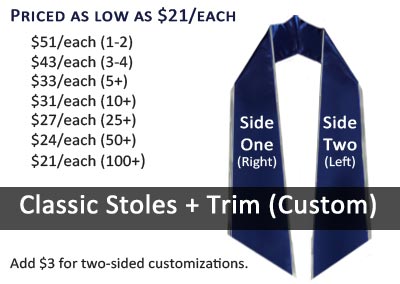 Custom stoles will ship approximately 5 business days (March-May ask us for an estimate) after you approve a mockup of your stole. Mockups are usually complete within 24 hours of order confirmation if we have received all images and spoken to you by phone. Please choose your shipping method with that in mind.
Listed pricing does not include multiple designs or custom designs, which are handled on a case-by-case basis.
We also offer custom classic stoles (no trim) and custom angled stoles with trim.