Graduation is coming up fast and it is important to be sure that you are ready, here at Honors Graduation we have just what you need. Graduation is a time where we celebrate each student who has put in the work and dedicated their time to reaching this achievement. Proud parents, siblings, family members, and close friends all come together to show their support. All of your hard work has not gone unnoticed, you may even have struggled at times to make it this far but I assure you that all of the hardships that you have faced will be worth it in the long run. Graduating students traditionally wear a cap and gown at the time of their graduation ceremony, also commonly seen hanging from their cap is their graduation tassels. Allow the professionals at Honors Graduation help you look your best on your important day in your life, as this chapter comes to an end and the next begins.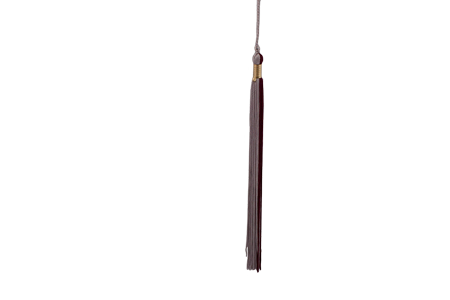 Our tassels in silver and maroon are quite a stunning set and would be a great way to go if you wish to be different than your peers. Honor students, or even students who have earned a special achievement, often desire tassels that are different from their fellow classmates to show the extra sacrifice that was put worth. The two colors complement each other in a very bold way, if these are your school colors you can wear our tassels with pride and show your appreciation for your school. Graduation tassels also make for a great keepsake, many graduates hang onto their tassels to remind themselves of how far they have come. We only use the finest materials when making our tassels so whether you wish to display them in your home or hang them from your rearview mirror, your graduation tassels will last you for many years to come.
Not what you're looking for? Check out our Complete List of Graduation Tassel Colors.